Relax & Discover
Activities
A paradise for nature lovers
A paradise for nature lovers
Leave everyday life behind
Bützow and its surroundings have a lot to offer and especially nature lovers will get their money's worth here. Whether by bike, on foot or on the water, the island town between the Warnow and Lake Bützow is the ideal starting point for your outdoor exploration tours.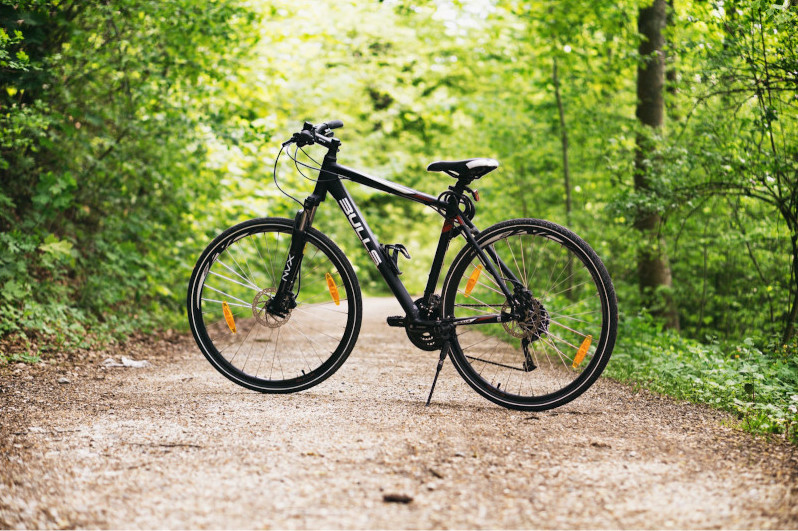 By Bike
Bützow is a popular stop for cyclists. A total of 23 cycle tours and 16 long-distance cycle tours (e.g. Berlin-Copenhagen, Berlin-Rostock, Hamburg-Rügen or Krakow-Warenmüritz) lead through the island town.
If you only want to do a day tour, Warnemünde, Schwerin, Wismar, Poehl or Schwaan are not far away.
You don't even have to bring your own bikes: We work with a local bicycle supplier who will bring rental bikes to your B&B and pick them up again.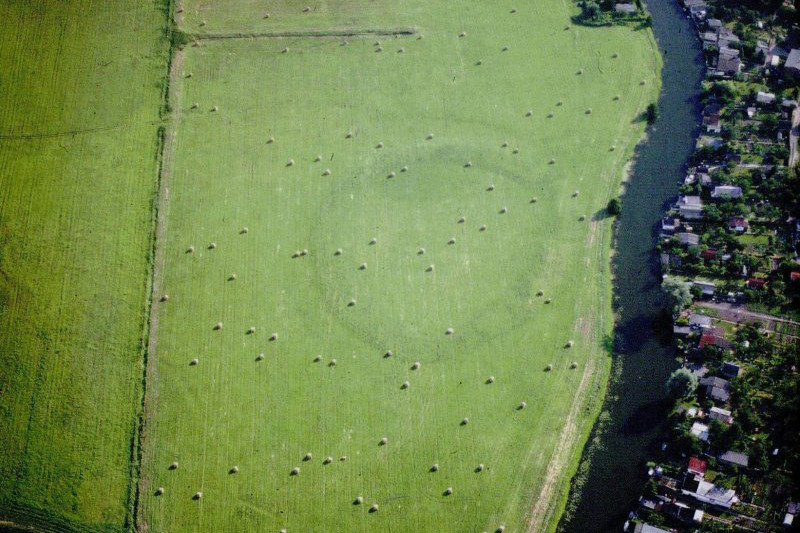 On Foot
Along the Warnow there are numerous protected meadows, forests and lakes that invite you to go hiking and walking. You can watch deer in the meadows almost every day. 
And there is even something to see directly behind the house: the remains of the Slavenburg (also called Kattenburg). Since no modern excavations have yet taken place on site, the chronological classification must remain pure speculation. However, the fortress of Bützow "Hopfenwall" was first mentioned in 1171 as "castrum Butissowe", but it is not known whether the Kattenburg was built before or after that. The photo clearly shows the former rampart, which is circular and surrounded by a wide, now marshy ditch.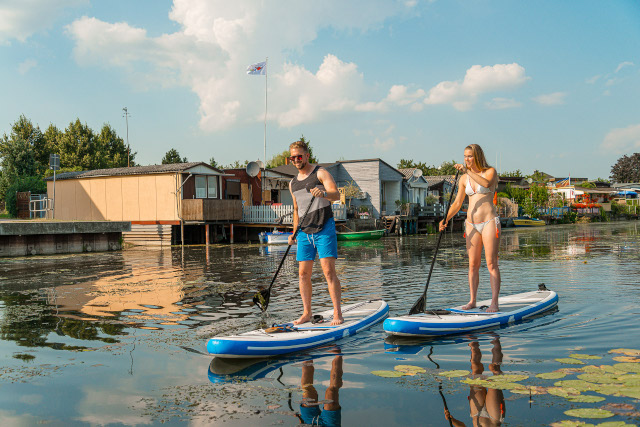 On the water
The Warnow river leads through several nature reserves and beautiful landscapes to the Baltic Sea. Hire our canoe or rowing boat and paddle as far as Schwaan or Lake Bützow. Observe rare animal species such as herons, otters, kites, cormorants, sea eagles and ospreys. Even a kingfisher has been sighted!
But most of all: enjoy the unrivalled peace and quiet, because since the Warnow is a nature reserve, there are no noisy motorboats here. 
Start your holiday on the water directly behind the house:
SUP – Stand Up Paddling

Kanu: für 2 Personen 
As an overnight guest, you get one free water sports rental per person (subject to availability).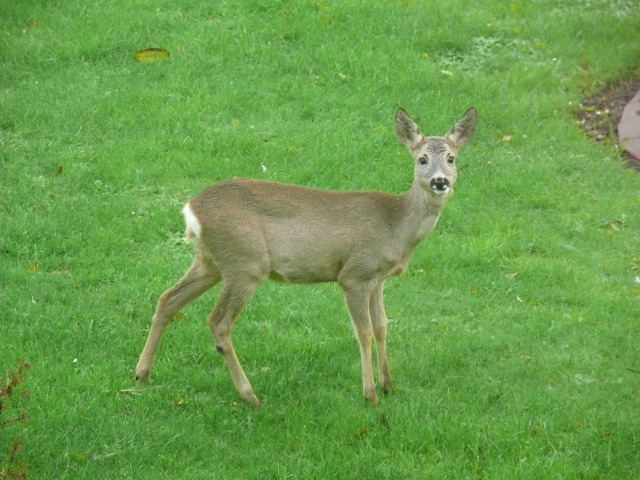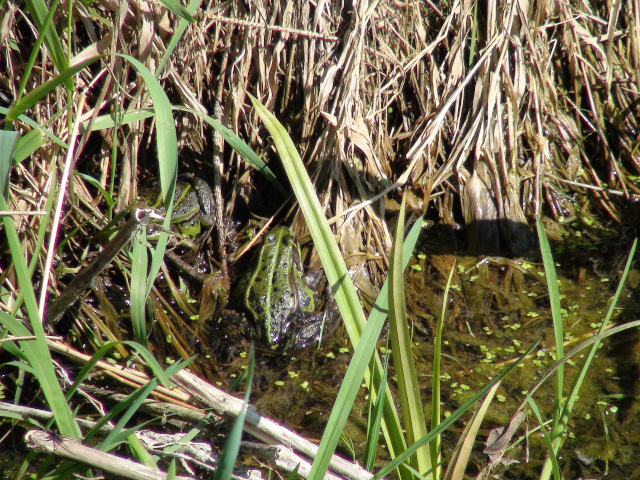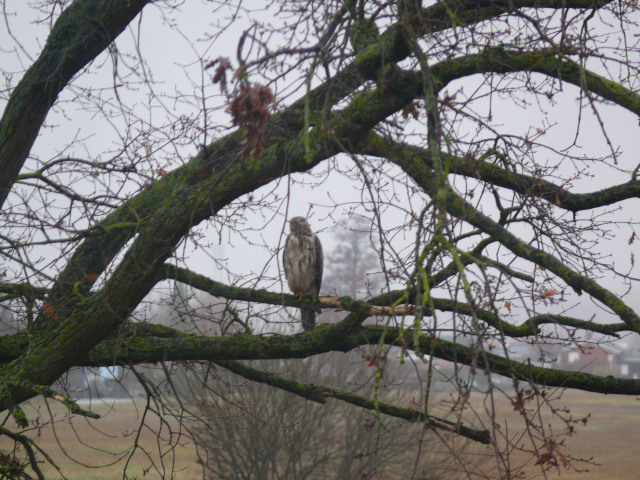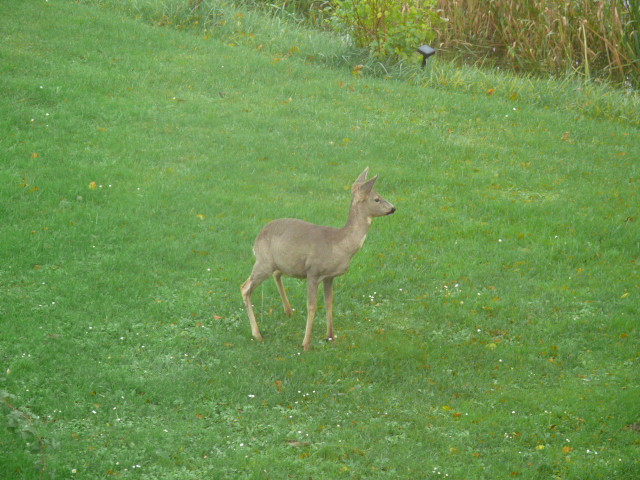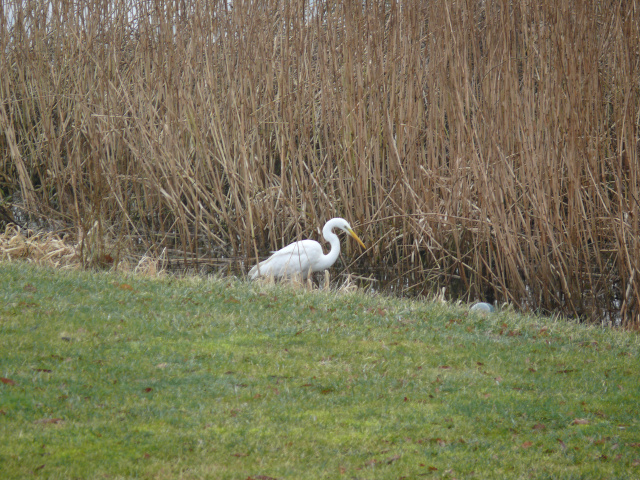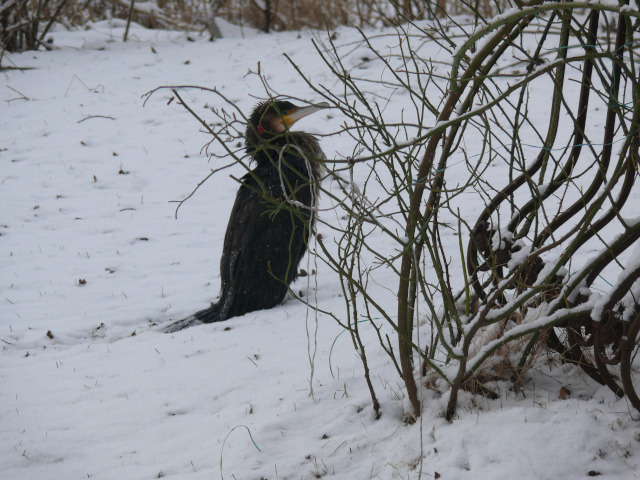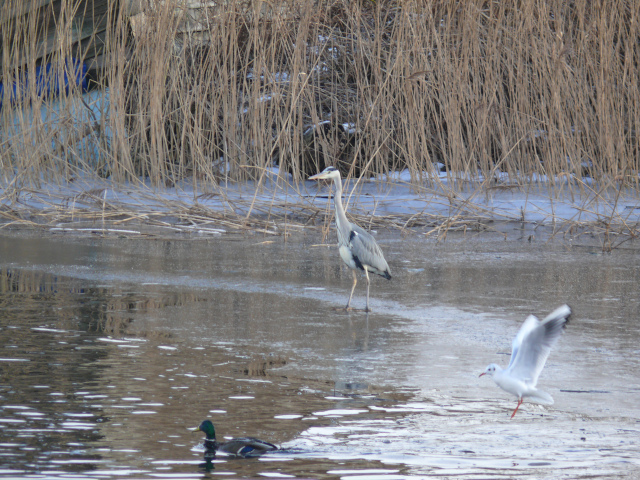 City highlights
Stroll through dreamy alleys
Fancy a city break? By train we are 20 minutes from Rostock, 30 minutes from Schwerin and 20 minutes from Güstrow .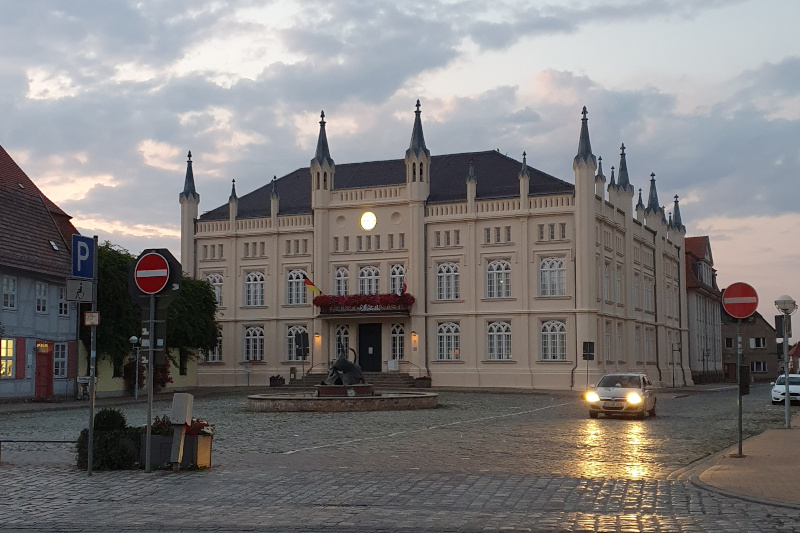 Bützow
The island town of Bützow between the Warnow and Lake Bützow is a popular stop for cyclists and hikers. Countless lakes, meadows and forests as well as the nature-protected Warnow with its loops and by-streams make Bützow attractive for nature-loving visitors, hikers, cyclists and water sports enthusiasts. You can also visit the castle, which was formerly used as the bishop's residence and widow's seat of Duchess Sophie-Charlotte. The town hall, the collegiate church, the museum "Krummes Haus" and the miniature town are also worth a visit. 
Would you like to go out for a meal? We recommend the restaurant Bützowerhof, the takeaway Ramo (Pakistani), and the ice cream pavilion at the Old Harbour. In Schwaan, the Chilihouse (Indian-Pakistani) is a good choice.
How about a Fine Wine Tasting? Find more information here..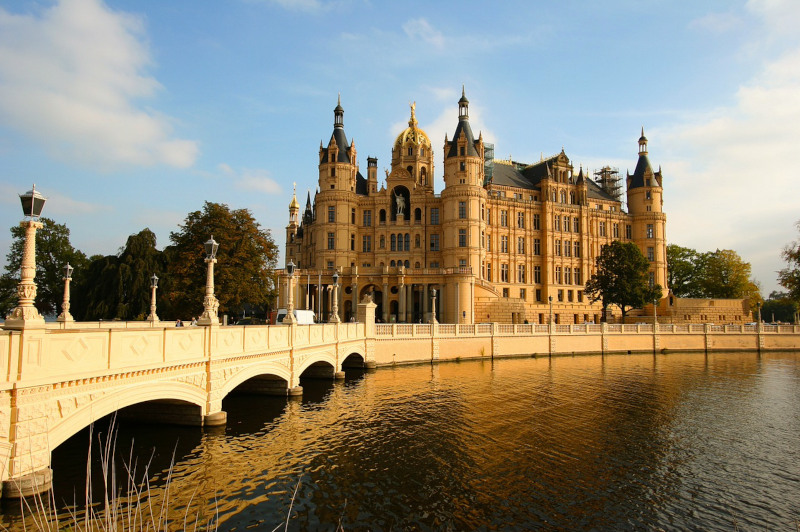 Schwerin
It is not without reason that Schwerin is called the "city of seven lakes and forests". Visit the castle on an island in Lake Schwerin, the Gothic cathedral, the hunting lodge or the television tower. Or simply stroll through the small alleys and shops of the old town, which is well worth seeing. Schwerin is definitely worth a day visit.
The many lakes and forests in the surrounding area also make Schwerin very attractive for hikers.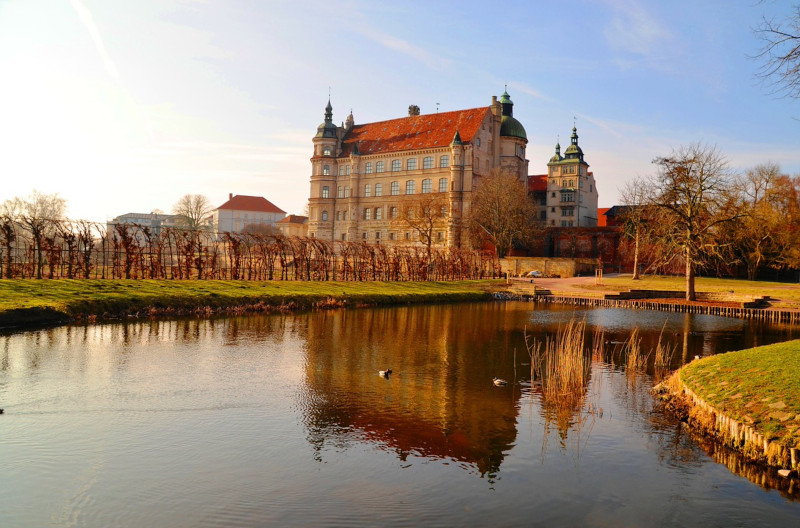 Güstrow
The old town of Güstrow impresses with its imposing town houses, magnificent Renaissance buildings, hidden cafés and picturesque backyards. Also worth seeing are the classicist town hall and the 16th-century castle. The floating statue in the cathedral is famous worldwide.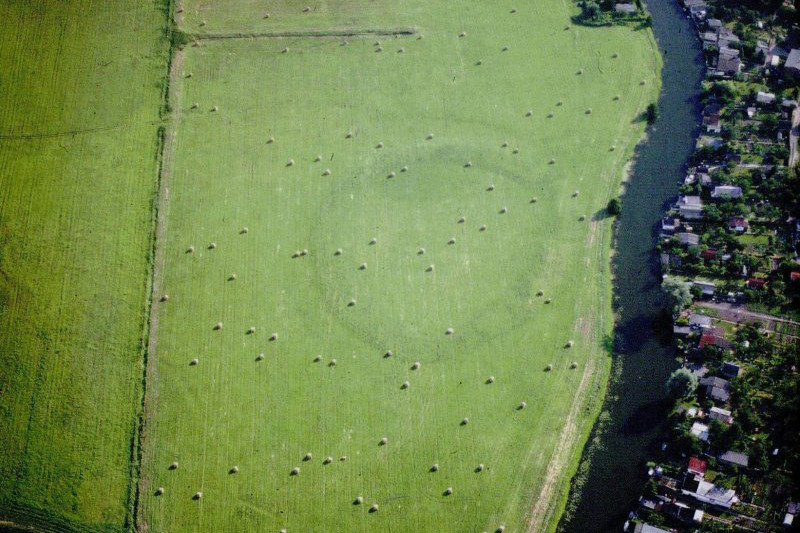 Tarnow
The old farming village of Tarnow dates back to 1233, the Gothic brick church to the 14th century.
Hikers are particularly drawn to the Boitiner Steintanz in the middle of the forest. It is still not clear whether the 4 stone circles were once a Stone Age observatory, an ancient Germanic cult site, a meeting place or even a sacrificial site.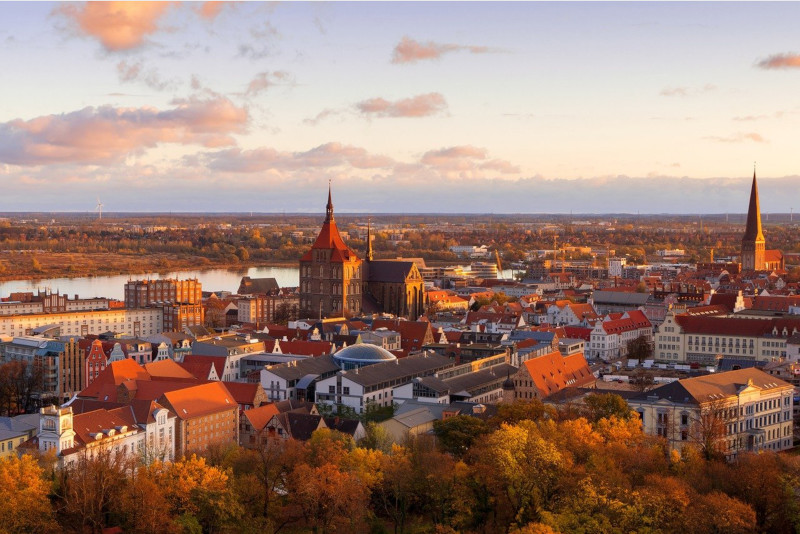 Hanseatic City of Rostock
Rostock, the largest city in Mecklenburg-Vorpommern, captivates with its maritime flair and one of the most important German seaports. The Hanse Sail, which is famous far beyond the state's borders, takes place here every year. But the old town also has a lot to offer and invites you to explore, because the symbiosis of old and new is particularly attractive here.
The university town has a vibrant shopping and promenade area, a lively nightlife and an up-and-coming artistic scene.
Beach and sea
Bathing in the Baltic Sea
By car or train, you can reach Germany's three most famous Baltic seaside resorts Warnemünde, Heiligendamm and Kühlungsborn in no time. Integrate a visit to at least one Baltic seaside resort into your travel plans and spend a relaxing day by the sea.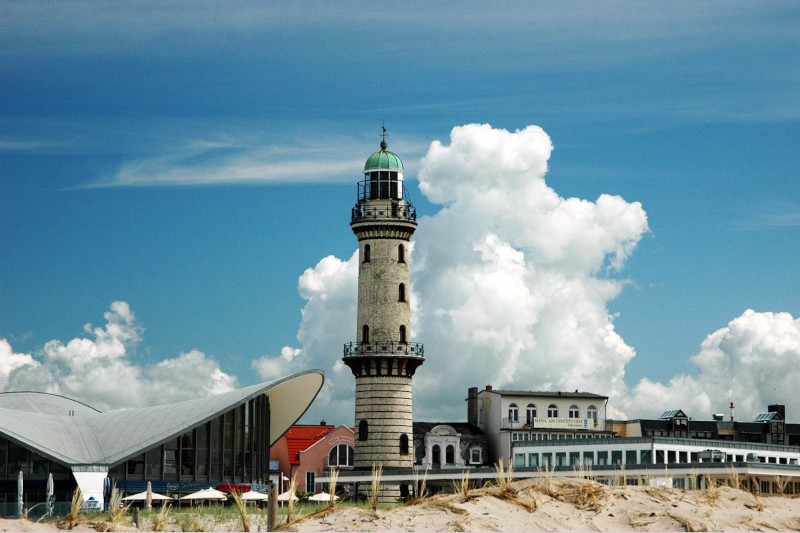 Baltic resort Warnemünde
The Baltic resort of Warnemünde belongs to the Hanseatic city of Rostock and is only 40 minutes from Bützow. Here, where the Warnow flows into the Baltic Sea, you will find the widest, fine-sand beach on the German Baltic coast, a natural cliff, a coastal forest and the Rostock heathlands. Best conditions for a relaxing day by the sea.
In addition, the birthplace of the beach chair  is known for its lighthouse, the Cruise Center and the picturesque old town centre. Don't miss the Hanse Sail, which takes place every year in August.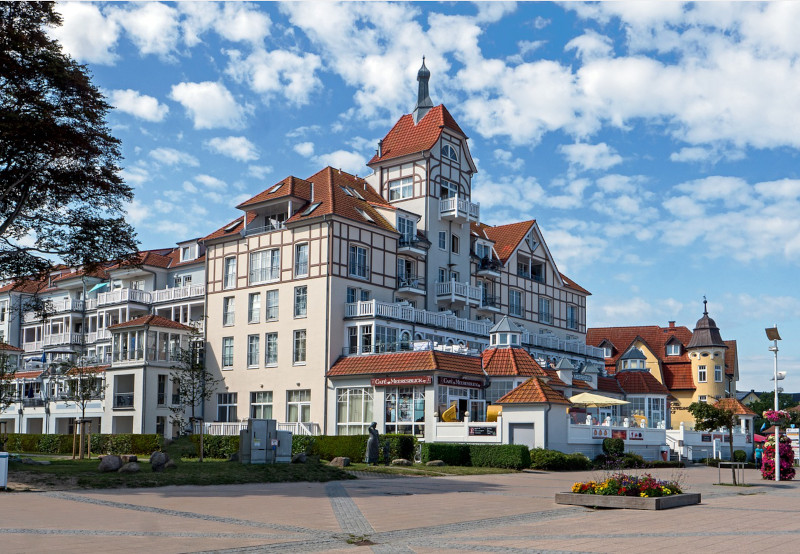 Baltic resort Kühlungsborn
Kühlungsborn, the green town by the sea, captivates with a variety of shops, boutiques and studios as well as a diverse programme of art and cultural events. The cosmopolitan seaside resort has a wide, fine-grained sandy beach. The biggest feature, however, is the extensive forest surrounded by the town, where you can even encounter deer..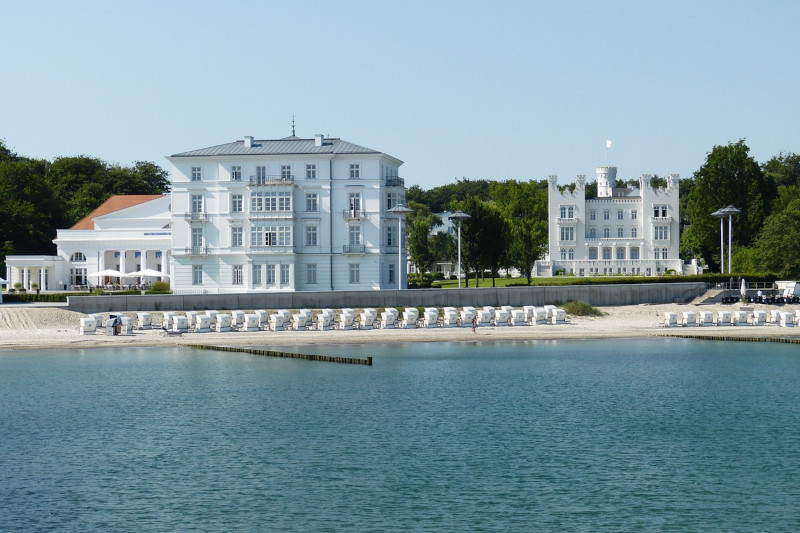 Heiligendamm seaside resort
Heiligendamm, the White City by the Sea, owes its name to the classicist white buildings along the beach promenade.Germany's oldest seaside resort on the Baltic coast has a fine-grained sandy beach and excellent water quality. The surrounding forests offer plenty of recreation and the listed narrow-gauge railway Molli takes you to the neighbouring towns of Bad Doberan and Kühlungsborn in true style.
Reviews
Here is what our guests say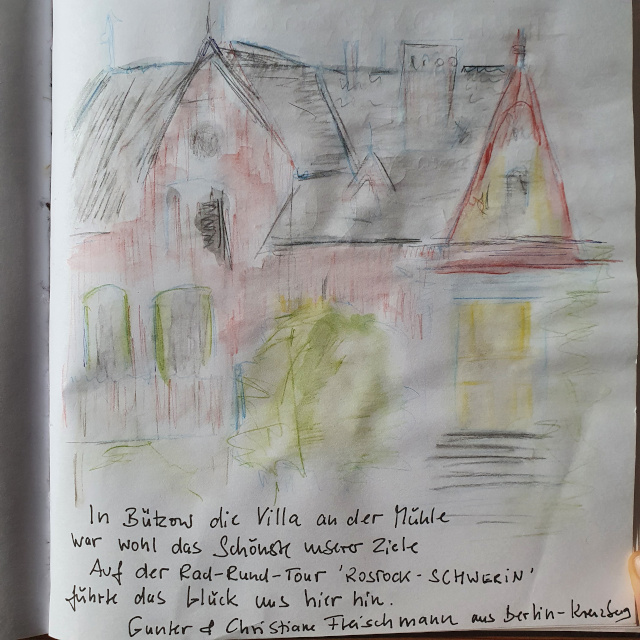 In Bützow die Villa an der Mühle
war wohl das Schönste unserer Ziele
Auf der Rad-Rund-Tour 'Rostock-Schwerin'
führte das Glück uns hier hin.
Berlin-Kreuzberg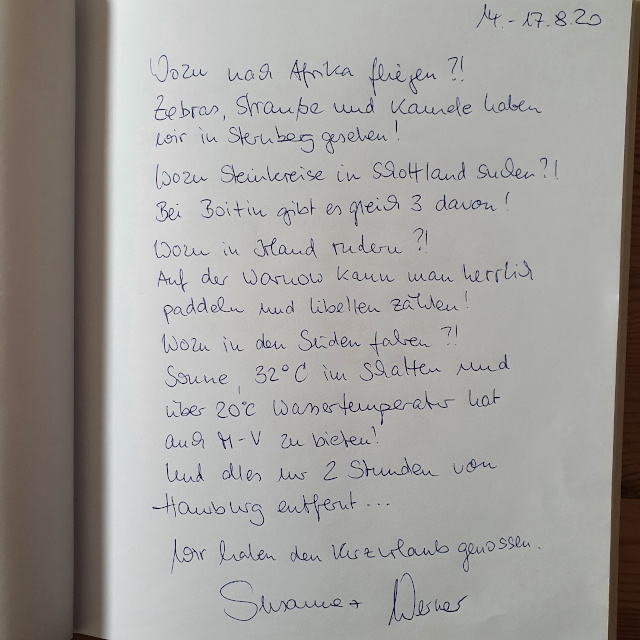 Wozu nach Afrika fliegen?!
Zebras, Strausse und Kamele haben
wir in Sternberg gesehen!
Wozu Steinkreise in Schottland suchen?!
Bei Boitin gibt es gleich 3 davon!
Wozu in Irland rudern?!
Auf der Warnow kann man herrlich
paddeln und Libellen zählen!
Wozu in den Süden fahren?!
Sonne, 32 Grad im Schatten und
über 20 Grad Wassertemperatur hat
auch M-V zu bieten!
Und alles nur 2 Stunden von
Hamburg entfernt….
Wir haben den Kurzurlaub genossen.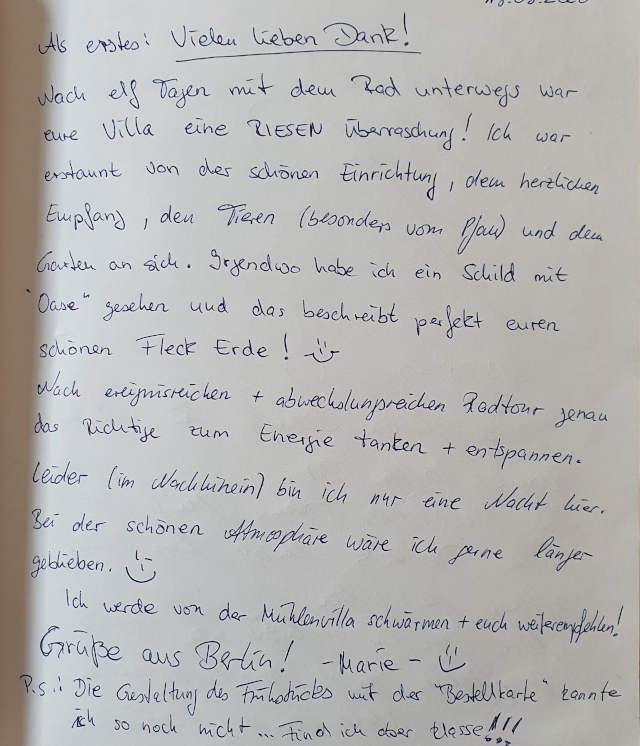 Als erstes: Vielen lieben Dank!
Nach elf Tagen mit dem Rad unterwegs war eure Villa eine RIESEN Ueberraschung! Ich war erstaunt von der schönen Einrichtung, dem herzlichen Empfang, den Tieren (besonders vom Pfau) und dem Garten an sich. Irgendwo habe ich ein Schild mit "Oase" gesehen und das beschreibt perfekt euren schönen Fleck Erde!
Nach einer ereignisreichen +  abwechslungsreichen Radtour genau
das Richtige zum Energie tanken + entspannen.
Leider (im Nachhinein) bin ich nur eine Nacht hier. Bei der schönen Atmospähre wäre ich gerne länger geblieben.
Ich werde von der Mühlenvilla schwärmen + euch weiterempfehlen!
Grüsse aus Berlin!
P.S. Die Gestaltung des Frühstücks mit der " Bestellkarte" kannte ich so noch nicht…. Find ich aber klasse!!!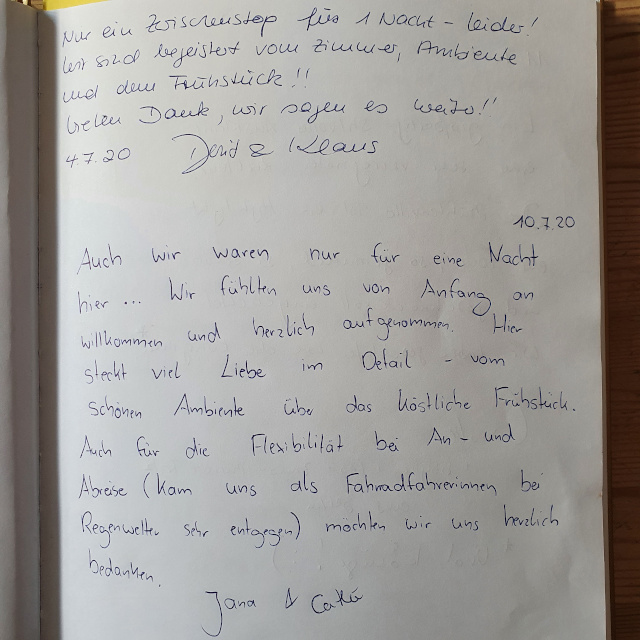 Auch wir waren nur für eine Nacht hier….
Wir fühlten uns von Anfang an willkommen und herzlich aufgenommen.
Hier steckt viel Liebe im Detail – vom schönen Ambiente über das köstliche Frühstück.
Auch für die Flexibilität bei An-und Abreise (kam uns das als Fahrradfahrerinnen bei Regenwetter sehr entgegen) möchten wir uns herzlich bedanken.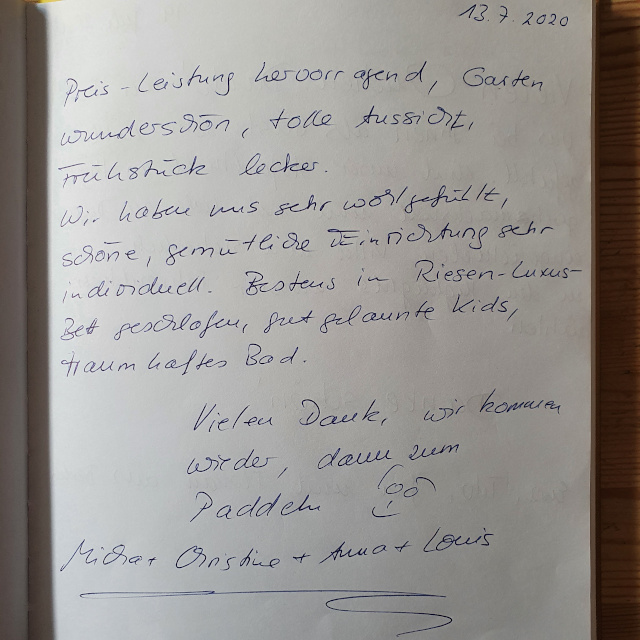 Preis – Leistung hervorragend, Garten wunderschön, tolle Aussicht, Frühstück lecker.
Wir haben uns sehr wohlgefühlt, schöne gemütliche Einrichtung, sehr individuell.
Bestens im Riesen-Luxus-Bett geschlafen, gutgelaunte Kids, traumhaftes Bad.
Vielen Dank, wir kommen wieder, dann zum Paddeln.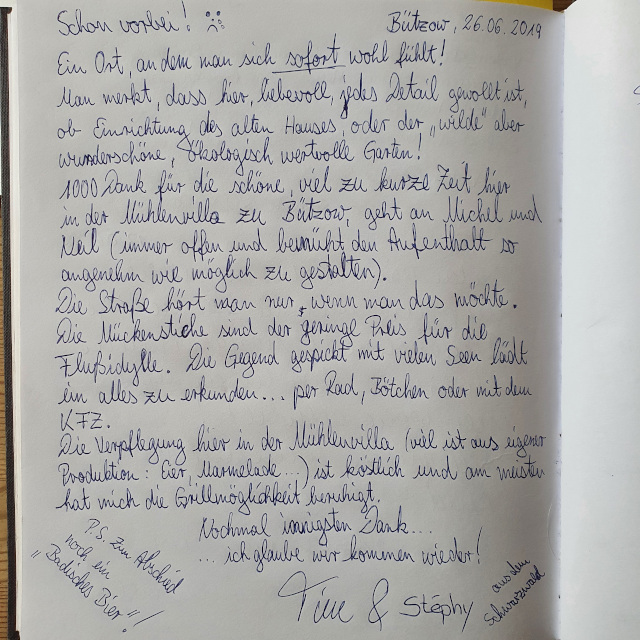 Schon vorbei!
Ein Ort, an dem man sich sofort wohl fühlt!
Man merkt, dass hier, liebevoll, jedes Detail gewollt ist, ob Einrichtung des alten Hauses, oder der "wilde" aber wunderschöne, ökologisch wertvolle Garten!
1000 Dank für die schöne, viel zu kurze Zeit hier in der Mühlenvilla zu Bützow, geht an Michel und Neil (immer offen und bemüht den Aufenthalt so angenehm
wie möglich zu gestalten).
Die Strasse hört man nur wenn man das möchte. Die Mückenstiche sind der geringe Preis für die Flussidylle. Die Gegend gespickt mit vielen Seen lädt ein alles zu erkunden…. per Rad, Bötchen oder mit  dem Kfz.
Die Verpflegung hier in der Mühlenvilla (viel ist aus eigener Produktion: Eier, Marmelade…) ist köstlich und am meisten hat mich die Grillmöglichkeit beruhigt.
Nochmal innigsten Dank… ich glaube wir kommen wieder.
Schwarzwald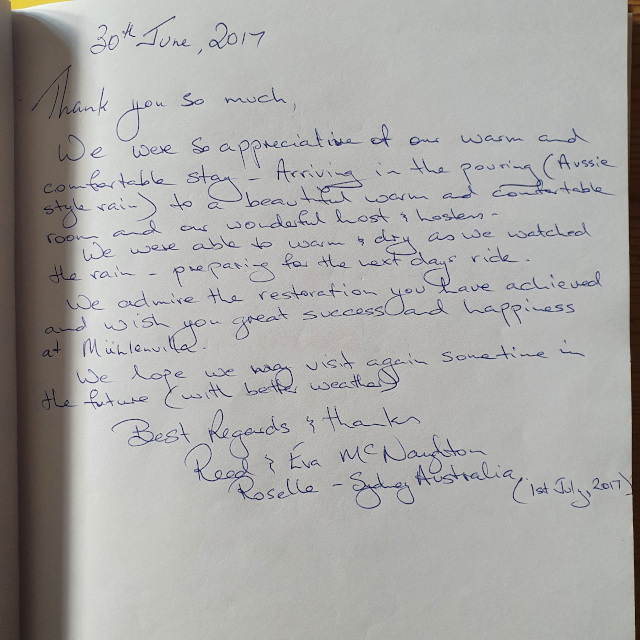 Thank you so much,
we were so appriciative of our warm and
comfortable stay- arriving in the pouring (Aussie style rain) to a beautiful warm and comfortable room and our wonderful host and hostess.
We were able to warm and dry as we watched the rain- preparing for the next days ride.
We admire the restoration you have achieved and wish you great success and happiness at Mühlenvilla.
We hope we may visit again sometime in
the future (with better weather).
Roselle – Sydney, Australia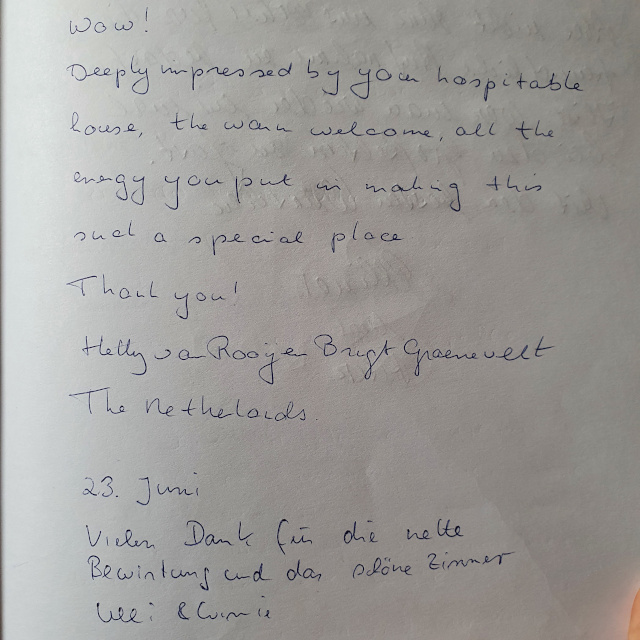 Wow!
Deeply impressed by your hospitable
house, the warm welcome, all the energy put in making this such a special place.
Thank you!
The Netherlands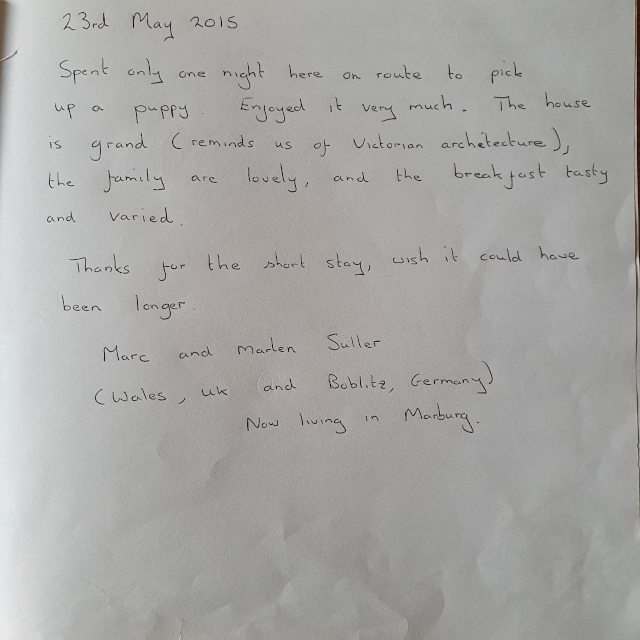 Spent only one night here on route to pick
up a puppy. Enjoyed it very much. The house is grand (reminds us of Victorian architecture), the family are lovely, and the breakfast tasty and varied.
Thanks for the short stay, wish it could have been longer.
Wales, UK and Boblitz, Germany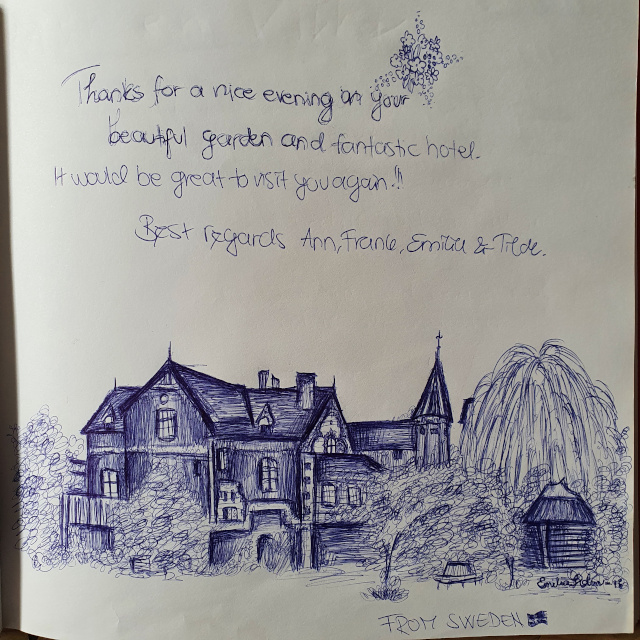 Thanks for a nice evening in your
beautiful garden and fantastic hotel.
It would be great to visit you again.
Sweden
Visit us
We look forward to meeting you!
If you have any questions about one of our rooms, our location, or how to get here, please write or call us! We will be happy to answer any question.