Massages & Treatments
The Mühlenvilla Spa
Our Treatments
Let us pamper you
At the Villa you can enjoy a range of relaxing, therapeutic, invigorating or pampering body treatments and massages. We offer a variety of styles, including some unique and individual treatments. Loosen up your aching muscles or treat yourself to a relaxing relaxation treatment. All treatments are performed sensitively, rhythmically and with medical expertise by a state-certified medical masseur.
Of course, we also issue vouchers for special occasions. 
Our wellness offers at a glance
Massages Swedish / deep tissue massage, relaxing wellness massage, Hawaiian Lomi Lomi Nua ritual, Foot-Hand-Head Reflexzone massage
Treatments: Luxury exfoliating treatment with creaming, hairwashing with head massage, Hammam body cleansing ritual
Massages
Massages take place either in our massage room or, when the weather is nice, in the sheltered pavilion on our lawn. In addition, erhält jeder Gast pro 4 gebuchte Nächte eine kostenlose Massage: Gartenzimmer & Familiensuite 30 Minuten, Luxus-Suite 45 Minuten Klassische Massage. Bitte erwähnen Sie dieses Angebot bei Ihrer Terminvereinbarung.
Choose from many different styles: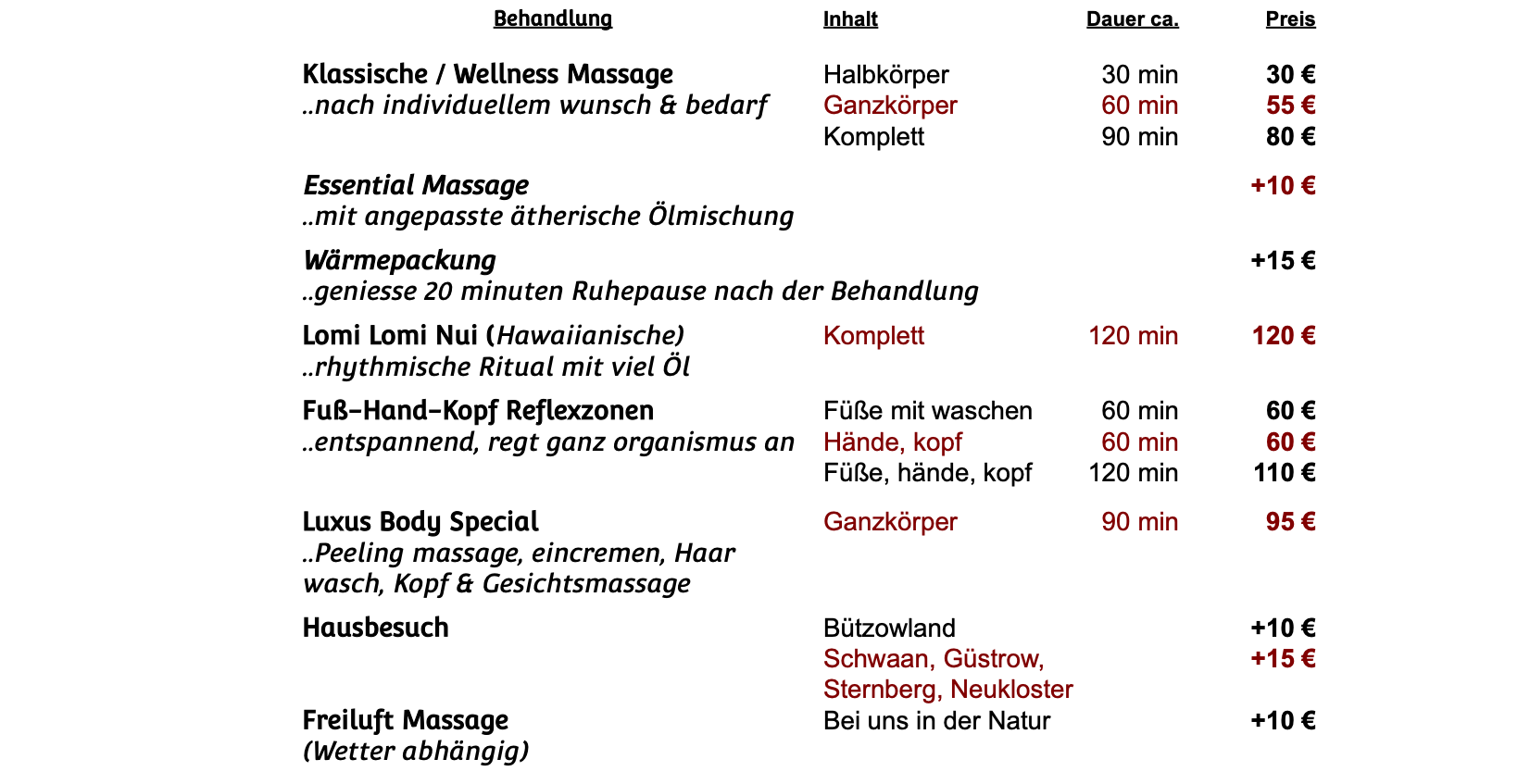 Wellness-Treatments
● Hammam - Arabic body cleansing ritual
● Heat pack
● Exfoliation with body cream
Home Visits
We can perform our treatments out of the house, either at your home, in your vacation apartment or wherever you want. There must be enough space (the room should be at least 2×3 m) and it should be warm and cozy enough for the treatment.
Within 10 km from Bützow: +10€
Schwaan, Güstrow, Sternberg, Neukloster: +15€
Sauna
Coming by 2022! Watch this space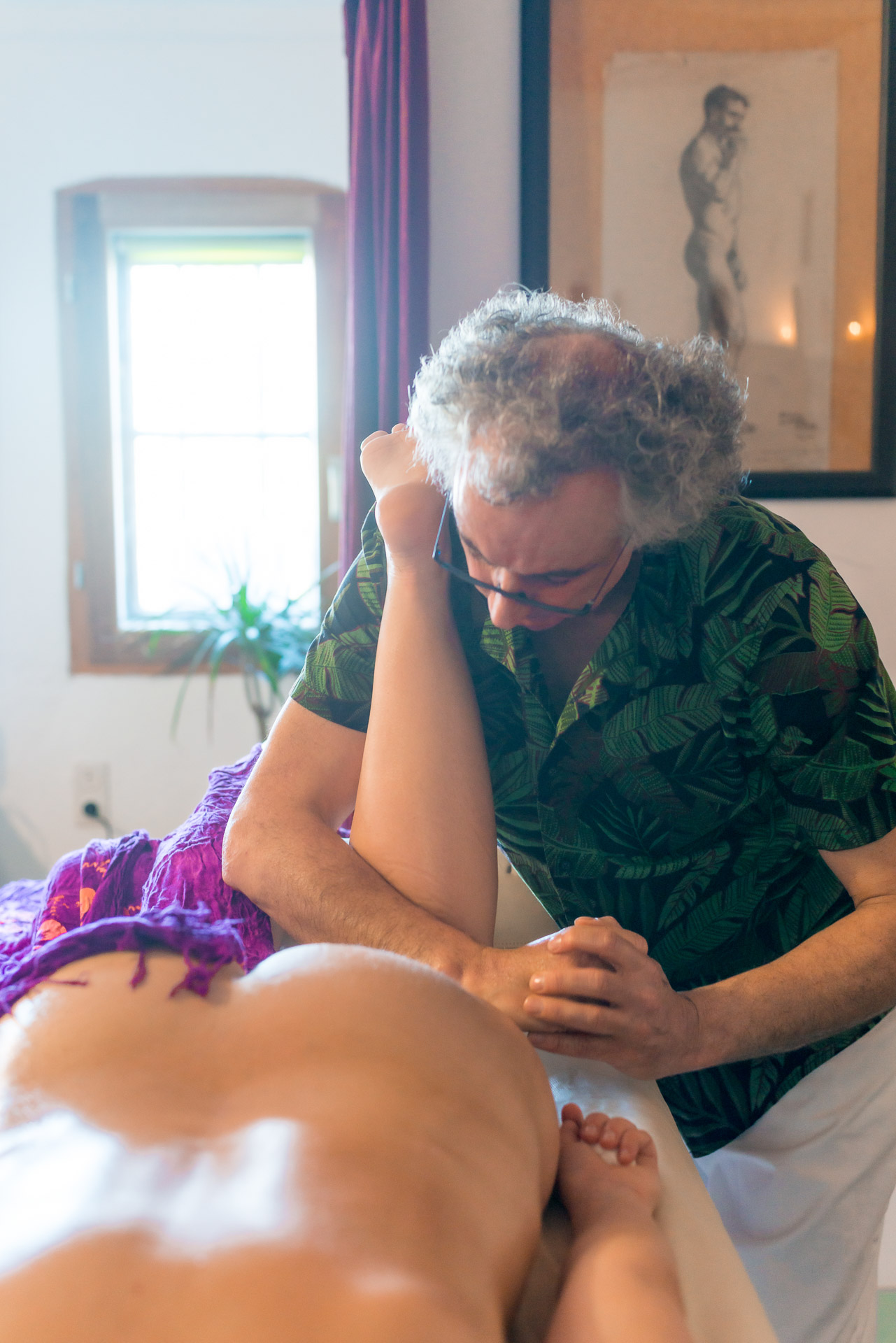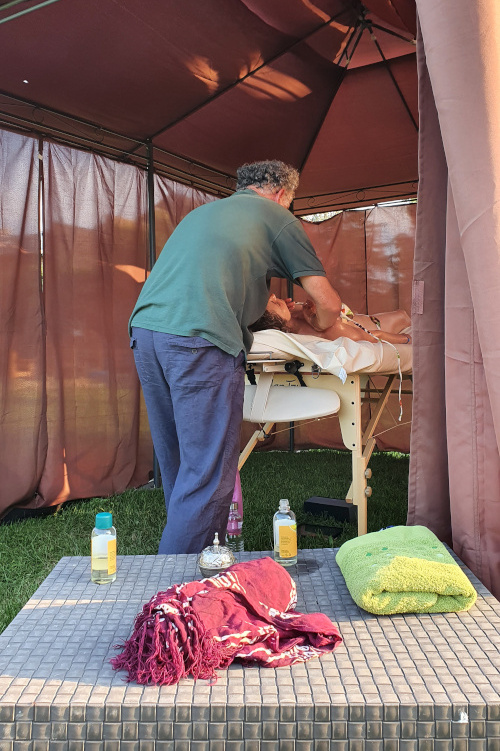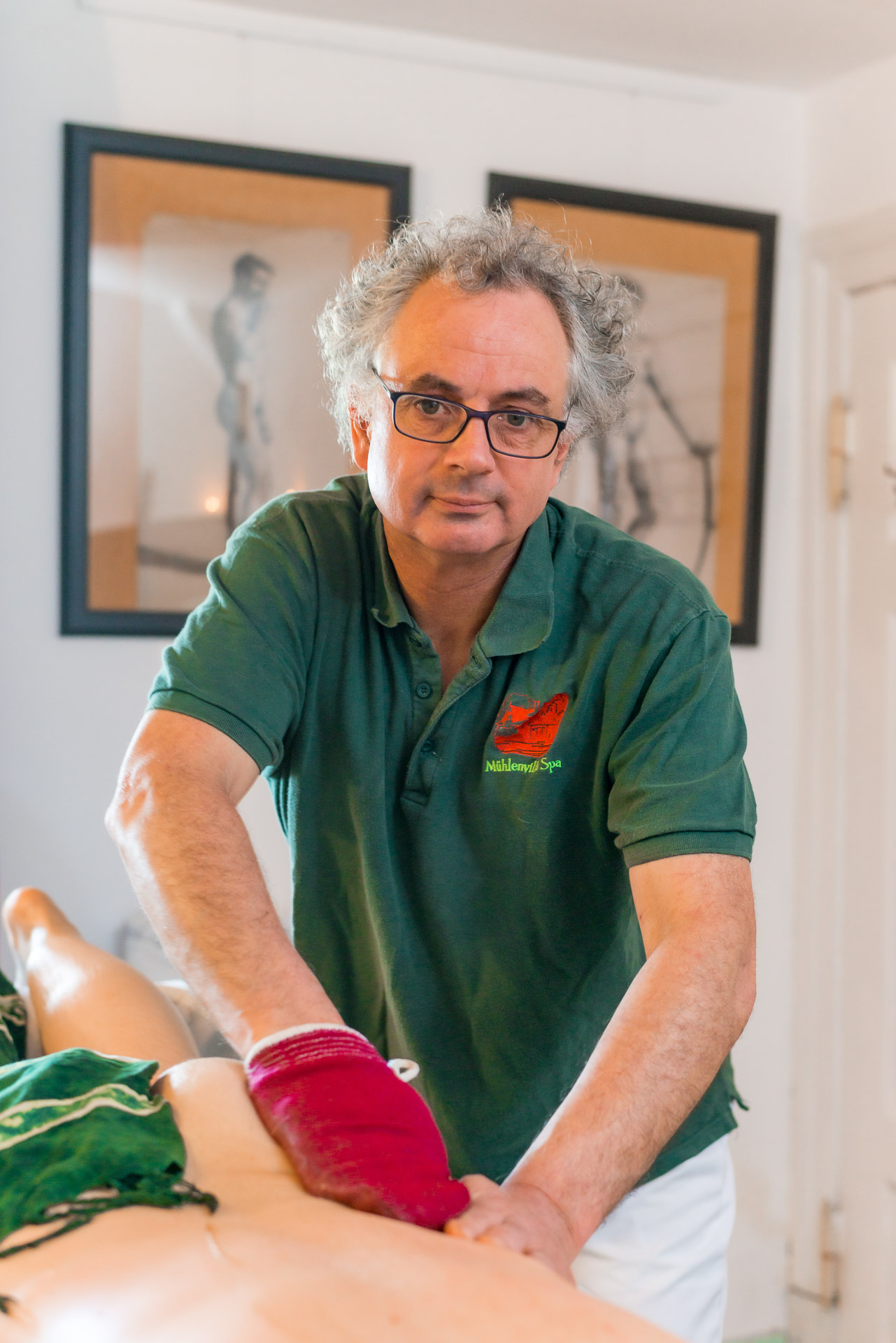 Therapists
Neil Kilindo
Neil is a certified massage therapist and medical bath attendant and has qualifications in foot-hand-head reflexology and aromatherapy massage. He has experience in physiotherapy practices, hospitals, rehabilitation clinics and the 5-star wellness hotel Neptun in Rostock Warnemünde.
Book your massage here
We look forward to meeting you!
Use the contact form to book or enquire about a masssage, or give us a call ! 
Appointments / Questions
Tel: 0163 4391493
Email: spa@muehlen-villa-buetzow.de
Facebook: Mühlenvilla Spa
Address : Bahnhofstr.3, 18246 Buetzow, Germany